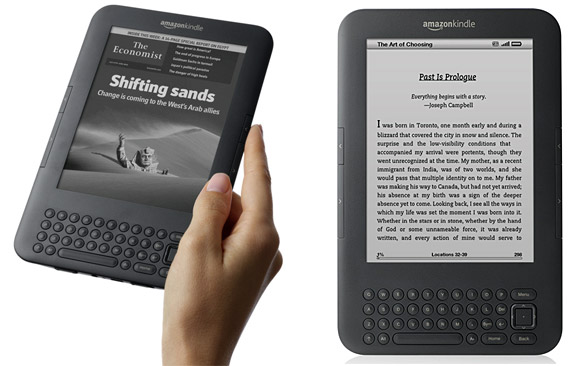 I have had mine for over a year. I got it for Christmas 2010. I must admit that it does take some getting used to as I love books. However, I am starting to use it more and more.
Most of the books I have downloaded are free. One website I use is kinlib.com. So if you have a spare £90 then I would give this a try. No fuss downloading, all go through Amazon then you just get given the option to send it to your Kindle and it goes to your Kindle even it is off. Most paid books are cheaper than the usual variety,
When your Kindle is off you get a picture mine is currently Virginia Woolf, most are authors including William Shakespeare and Charles Dickens.